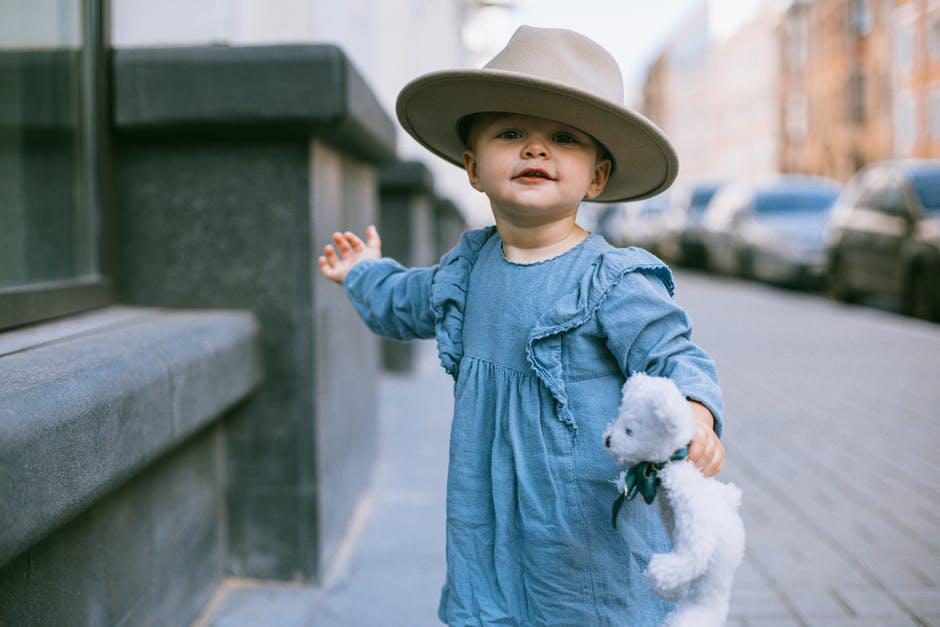 Clothes selection for kids is a tricky and fun activity. You have to keep in mind all the factors before deciding to buy one. Comfort, design, and color play an important role when it comes to kids' clothes. Kids need more clothes than us, to manage your budget you can look for baby clothes sale . Here are a few tips which can help you pick the best clothes for your kids.
1. Always Look For Comfortable Material
Comfort should always come first, the weather also plays a role in material selection. For summers cotton, silk and satin are a good choice. For winters you can go with slightly thick and soft fabric like the merino wool, cashmere, and cable knit wool. Kids get irritated in uncomfortable clothes and this is the last thing that you would want. One thing you must avoid is synthetic clothes, these clothes will cause your kids discomfort. If your kid is allergic to a certain material do not buy it.
2. Pick Different Colors and Patterns
Children get excited when they wear colorful clothes. They also appreciate different patterns on their clothes. Colors also change their mood, when they get to wear a different color every time, they will enjoy wearing their clothes. It is good to be creative while dressing your children. The purpose of wearing clothes should not just be covering your body, it should be the reason to cheer up your kids. Include bright colors, pastels and dark colors to their clothes. You can always include their opinion on color selection for kids. Kids learn more from the colors and patterns on their clothes.
3. Look For The Durability
If you have toddlers then go for durable clothes, material like corduroy are easy to wash and can last long. Easy wash clothes are so important because kids always stain their clothes with food and other stuff. Detergents are harsh on their clothes if you use it in a large amount, it's better to have clothes that have an easy wash nature.
4. Keep The Occasion In Mind
Dressing up your kids according to the occasion is really important. Organize your kid's clothes occasion wise, this will make it easy for them to choose their favorite outfit. An outing requires a different level of dressing as compared to weddings, family get-togethers or birthdays. You should teach your kids about dressing but never make them conscious about it. Let me enjoy and if they are happy in a certain outfit do not force your opinion on them. Silk, chiffon and cotton dresses with embellishments look trendy and cute. To save money in the long run you can buy outfits that can serve on multiple occasions.
5. Fancy Outfits For Girls
If you have a daughter you will need more than one fancy dress for her. Mix and match while looking for combinations. Add some accessories like necklaces, headbands and wrist bands. Again, when it comes to fancy clothes it should be comfortable and practical. An outfit that bounds your kid to one place is never the right outfit. In summers choose breathable fabrics, you can add some fancy lace socks to complete the look. Pairing dresses with nice hats are also a great way of dressing up your kid.
6. Shop Smartly
Sometimes you are on a limited budget and cannot buy everything you like for your kid. You can always make a combination of dark and light colors. Buy a few jeans, tights, shorts, PJs and underwear with a few shirts, sweaters and jackets. You can get your family glammed up by dressing them neatly and smartly. Buy the right-sized clothes for them, tight clothes are also uncomfortable. You can buy their clothes one size bigger from the original measurement if you want to avoid the wrong size selection. One thoughtful act is that you should invest in good quality clothes.
7. Sleeping Suits
Sleeping outfits should also be comfortable and keep at least two to three pairs. The material of your kid's PJs will determine how comfortably they will sleep. When the clothes feel good on the skin the body does not get restless. For toddlers and infants, you can choose soft rompers as sleepsuits. Help them to get their favorite cartoon character sleepwear.
The Final Word
Everyone wants to buy the best quality clothes for their kids. Comfortable material, a wide range of colors and designs are really important for kids' clothing. The practicality of kids holds the same importance. Your kids should be able to enjoy in their new dress. They should be able to move freely in them. Dress your kids according to the weather. Choose soft light-weighted materials for the summers and to keep them warm in winters go for thicker fabrics. Breathable materials are the best pick for your kids.