If you missed part I or part II, you can find both here.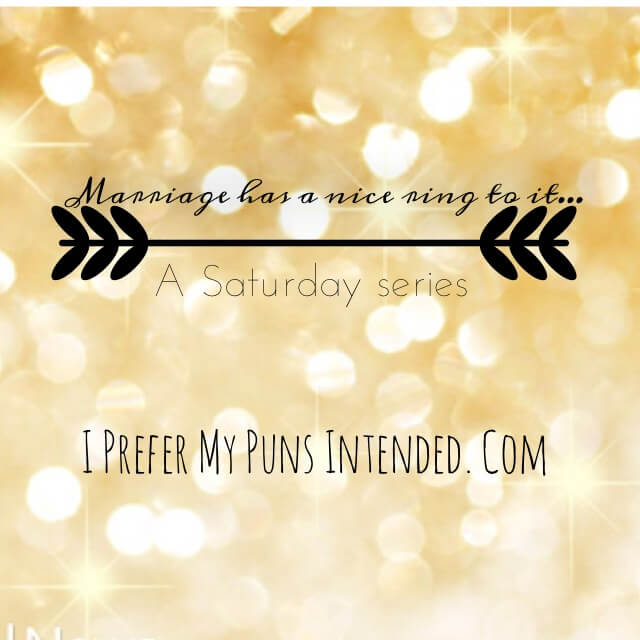 "It's like, everyone else understands and you don't get it. You're not supportive."
I was making a fool of myself. I heard the words pouring out of my mouth and I couldn't stop them. It was exactly like the moment when you open up the wrong flap on the black pepper canister and an avalanche of black speckled spices pours into your perfectly measured recipe. I didn't know what I expected Steven to say, but I had certainly just spiced up our whole night–in the worst way possible.
As not to make a bigger ass out of myself, I swiftly stood up and walked to my car. My head was pulsing; I was a beer deep and up to my eyes in mortification. I wasn't sure what had just happened, but I was sure I was about to spend the next few days attempting to apologize for the scene I had just made.
I had just spent the previous hour commiserating with my former co-workers about my involuntary transfer and the first week's initiation at my new SIG school. I whined about the meetings; I lamented the chilly welcome of different leaders; I went on and on about the fact that I didn't have a key to my room until Thursday of preplanning; I even complained about the fact that despite the fact that school was starting the following Monday, I still hadn't received a desk or desktop computer. For the first time, I was going to have to go into my classroom on a Sunday to get everything finished. My co-workers understood the lunacy of it all; or at least, they politely listened as I shared my litany of complaints.
When I met Steven for pizza afterwards, I was charged up from feeling justified in my panic. Steven wanted to enjoy our evening, I wanted to whine some more. He listened and didn't respond until he said something like, "OKAY, but you still have a job, right?"
It wasn't until I got home and cooled off that I realized that Steven was being supportive. He refused to let me continue whining about my job, because at the end of the day, I still had a job that I loved. He and I both knew that despite any and all odds that may have been stacked against me, I would have found a way to find joy in teaching, because it was something I wanted more than anything.
Support in good times and in bad may look different in every situation, but we've found that with steady and honest communication, we are able to weather any storm that comes our way. Here are six things that help us keep up this honest and open communication through good times and bad.
We choose what is worthy of a difficult conversation. Sometimes, I get unreasonably angry with Steven about the dumbest things. I mean…really dumb. Like, why didn't he go downstairs to get another roll of toilet paper, kind of dumb. I've decided to bite my tongue with things I will forget during the following 3 minutes it takes me to get the roll of toilet paper myself. Anything can become an issue if you address it in inappropriate ways. Sometimes, it is best to just swallow your pride and keep your mouth closed.
We remember that we always have each others' best interest in mind. In the heat of an argument, your love for one another can become murky. I always try to pause at the height of an argument and remember why we married in the first place; we love each other, we trust each other, we will fight for our marriage. When we bump into a situation when we do not understand one another's point of view, I always try to see things from his perspective, and verbally acknowledge that I understand where he is coming from. He is my partner, not my enemy.
We work through difficult conversations at the pace that feels most comfortable for us. I know some of my readers may have watched "How I Met Your Mother," and remember Marshall and Lily's "pause" rule during a fight. Steven and I have had difficult conversations that have spanned over a few days in order to come to a resolution. The tension is difficult to manage, but it helps us both come to a mutual understanding and compromise without forcing the other with a strong arm to see things from our point of view. It works to build trust in our relationship.
We never use negative names when addressing one another. We address each other by our names, and sometimes affectionate nicknames in order to maintain a level of comfort within a tough conversation.
We are quick to check each others' decibel level. Sometimes I am the one raising my voice a little louder, and sometimes it is Steven. In any case, we are quick to tell the other to lower their voice. We can hear each other; we need to keep the volume in check in order to maintain a respectful conversation.
We tell each other when we need the other one to listen and when we need feedback. During the weeks that followed my embarrassing episode at the pizza place, I would ask for Steven to listen for a few minutes to hear my struggles and not offer advice. But sometimes, I would ask him for his advice on how to move forward in a professional situation. My job was to tell him what I needed, because he is not a mind reader.
We keep a list of the good times, and we do not keep a record of our struggles. The kitchen sink is a place for dirty dishes, not an effective method for arguments. Steven and I are quick to forget and move on in conversation. Once something is resolved, it is not fair game to pick back up and throw in the other's face.
How do you and your spouse pour into each other through good times and bad?