Oh, hey Friday! Nice to see you. I can't wait to soak in the glory of the weekend! We've got pictures, birthday parties, and picnics to attend. It's sure to be a wonderful fall weekend!

A little over half a year ago, on a Friday like today, we were packing to go to the hospital and meet our little man. In honor of that (and at a reader's request) I've attached a free hospital packing list for mommy and baby (See link at the bottom)
Also, just for fun, I'm revisiting a fan favorite on my old blog: 5 things never to say to a pregnant woman. I wrote this when I was just over halfway through my pregnancy. I assure you, it wasn't the last I'd heard of silly, careless remarks. Here are 5 no-no's when you're talking to a pregnant woman, and 5 things to say instead: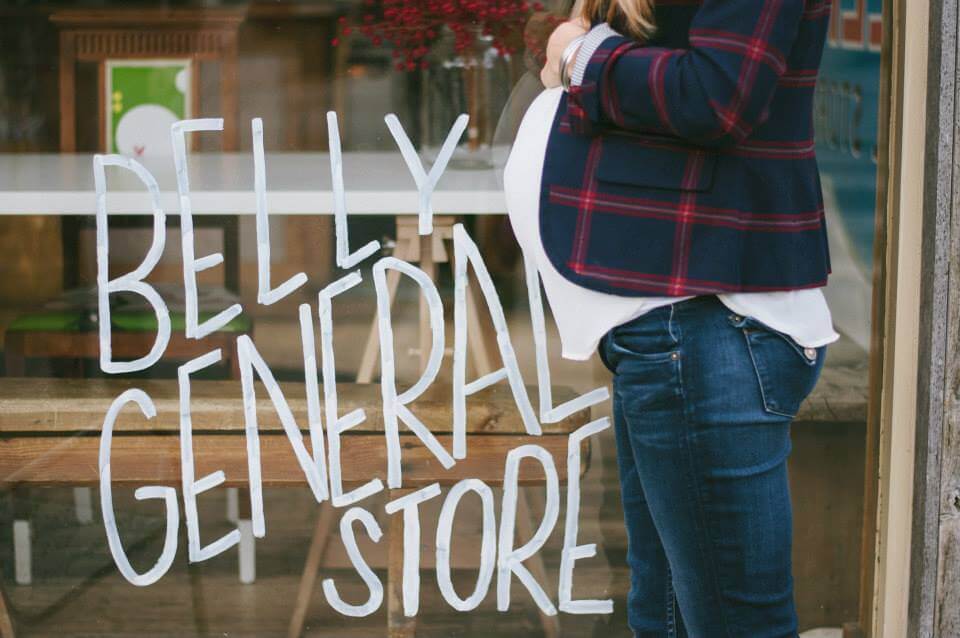 1. First: never ask a woman if she is pregnant. Ever. She will tell you when she is ready to tell you. There is nothing worse than being asked if you are with child when you are not. There is also nothing worse than having to lie about something that you are trying to keep secret for a few more weeks. She will tell you when she is ready to tell you.
2. Never ask a pregnant woman, "are you expecting two or three?" Look, I don't ask you if you had an extra cheeseburger. Pregnancy comes with a load of insecurities…particularly for those that have never struggled with weight before. She is learning to embrace and dress her new figure. You do not need to remind her that her new bundle is expanding her once small waistline. Instead, say "it looks like the baby is growing! That is great!"
3. Never tell a pregnant woman, "you're at the stage where you just look dumpy."Uhhhh…??? Thanks? I realize you may have felt dumpy during some part of your pregnancy, but trying to relate to me while telling me how dumpy I look is not a way to my heart. The new mom is still learning to dress her body. She may not have gotten it right yet, but she will. She doesn't need you to tell her how she already feels about herself. Instead, ask her, "how are you feeling?"
4. Never tell a pregnant woman, "your face is really filling out." How am I supposed to respond to that? So is yours? Instead, use the classic, "you've got that pregnancy glow." Even of you don't mean it, it helps to hear nice things.
5. Never tell a pregnant woman, "you look so pregnant!" I am pregnant. I am aware at every moment of every day that I am pregnant. You do not need to tell me that I look pregnant when that also entails nausea, exhaustion, and bloating. Instead, just tell me something like "you look great."
When in doubt, just offer said pregnant woman a cookie. It works every time.
But in all seriousness, my readers had a few doozies that CERTAINLY topped my list. Dear general public, NEVER…EVER…let these phrases escape your lips.
"Oh wow, your bump is so big you MUST be having multiples!"… To which I state, "Nope just one"…then Ms. Checkout says, "Aww, come on, it's at least twins". (Deadpan look on my face)
"I'm looking at pictures from when you were pregnant. Considering what a small baby he is, you were really big. WTF"
"I was 39 weeks pregnant, at the doctor for a follow up. They were short staffed, so the OB's wife, who was a cardiovascular nurse, was there helping. She weighed me and then proceeded to scream my weight down the hall (to whoever) with people and my husband standing right there."
"wow, you've gotten huge since I've seen you last!!!"

#

sohaveyou
AND THE CREEPIEST 2 COMMENTS AWARDED TO…
"(When a family dog approached me): "Oh, yeah. She knows you're pregnant. She can smell your embryonic fluid." Interesting."
"When (my) baby was a couple of months old I was at Fresh Market (without the baby) and the lady behind the counter said she could smell my milk."
Let's promise each other to abide by one simple rule; if you don't have anything nice (or sane) to say, don't say anything at all!
Have a great weekend!