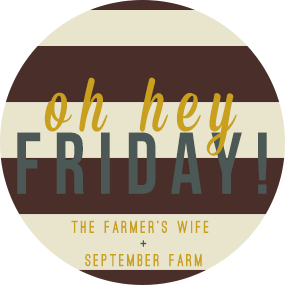 Kelly is back at it this week for 5 workout tips for beginners. Be sure to enter her giveaway (IPMPI's biggest prize yet!) below.
This week is a cause near and dear to my heart, as I know what it can be like starting all over again with an adequate exercise routine. When I was younger, I was a swimmer. In high school, I dabbled in every sport imaginable. It wasn't until a few years post-college (post grad school for that matter) until I realized that I hadn't really dabbled in an activity that I enjoyed. I wasn't as healthy as I needed to be. It was time to make a change.
My life truly hasn't been the same since. I am two years strong in my distance running journey and I hope to continue walking/running for the rest of my life. I LOVE it.
There is something about setting a goal and meeting it that is so satisfying to me. Whether it is the fact that I laced up my shoes on a day where I wanted to watch Project Runway instead, or meeting a pace goal, I always have an opportunity to prove those little doubts wrong. I suppose that's why I wanted to have Kelly answer five questions regarding starting an exercise plan. Once you start, your life will never be the same.
Here are some running pictures from my race a few weekends ago!
Workout Plans that Work for Beginners
I'm not a newbie when it comes to exercise, but if I was, how would you suggest I start a plan?
If you are a newbie to exercise, I suggest you start with 15-30 minutes of cardio at least 3 times a week (walking, jogging on treadmill or outside, cycling indoor or outdoor, elliptical, swimming). Start with 5 minutes of ab/core exercises, and choose 3-5 exercises for upper and lower body. Using light to moderate weights, do 3 sets of 15 of the upper body workouts one day, then lower body another day, making sure you do give yourself rest from using weights but continue with 30 minutes of cardio on days where you may not do strength conditioning.
Also, it certainly helps working out with a friend. Very motivating.
How can I avoid gym burnout?
To avoid gym burnout, make sure you are getting enough rest at night so you're not exhausted while performing the exercises. Furthermore, alternate your routines so your body is working different muscles and incorporating different forms of strength training; for example: yoga, Pilates, swimming, high intensity interval training, basic weight training, simple cardio on an elliptical, etc. If you do high intensity workouts a majority of the time, you can certainly burnout faster.
Gym rats make me uncomfortable; there anything I can do to avoid being self-conscious and self-aware when I'm sweating like crazy next to someone who keeps on a perfect face of make-up?
To avoid being self-conscious, I recommend grabbing a set of weights, and finding an area for yourself where you can do your exercise routine in your own area. Typically this is more feasible in the mornings when the gyms are less crowded. However, you do not always have the "empty gym luxury", therefore, you need to look at yourself with confidence and know that you're all at the gym because you're working on improving your health and THAT is nothing to be self-conscious about.
Easy tip: Females, do not wear skimpy or tight fitting workout apparel if you're self-conscious of males checking you out. Men, do not wear outlandishly short shorts. No one wants to see this, but our eyes are certainly drawn—which will most likely make you feel insecure.
If I'm just starting a work-out plan, how many times/week should I plan to be in the gym?
When starting a plan, I suggest 3-6 times a week. (When exercising in general). First timers, 3-4 times a week; Intermediate to advance: 4-6 times a week and 1 full rest day; or on your rest day incorporate perhaps 15 minutes of a simple cardio –walking is great for you; will keep your heart healthy.
The holidays are coming; I know I'm going to over-eat (tis the season), should I wait until after the holidays to getting healthier?
If you put off a workout until "tomorrow", you may never start. Once you have increased levels of energy from working out, your body is feeling good and looking more tone; and you're eating a diet rich in whole foods, you actually may become more discipline to not "binge" eat during the holidays or even on a regular basis. If you are discipline with your lifestyle, and then you incorporate a non-healthy food, your body will recognize this foreign food and become ill. (ex: stomach ache, bloating, gas, and emotional mood swings even).
Start today, for we're not promised "tomorrow". 🙂