As an amateur chef simple housekeeper, I've decided that cooking is ALL ABOUT PRESENTATION.
I am not a food blogger by any stretch of the imagination. In truth, most of my meals are planned perusing Skinny Taste, because Gina knows how to make a meal that is packed with flavor and low on calories. I just purchased her cookbook…and you should too. She is a master chef.
And…I am…really good at following a recipe. So, when I say this spinach dip is easy, believe me . It is my first attempt at making my own recipe, and I seriously made this up as I went along. I generally live my life by the motto that more cheese is better…so I was pleasantly surprised that this lighter dip turned out creamy and dreamy without too much added calories.
Since, as I said before, my cooking has been all about presentation, Wilton Armetale helped to sponsor this skinny s-panache dip. I will be the first to attest that a beautiful silver piece from the new Wilton Armetale Viceroy collection can make anything more delicious. So, if you're a simple dabbler in culinary arts (like me), be sure to enter the giveaway below.
**UPDATE**The prize package is valued at $257.25 and includes: Medium Bowl, Pitcher, Cracker Tray, and Handle Tray. SO JEALOUS! I WANT IT ALL!**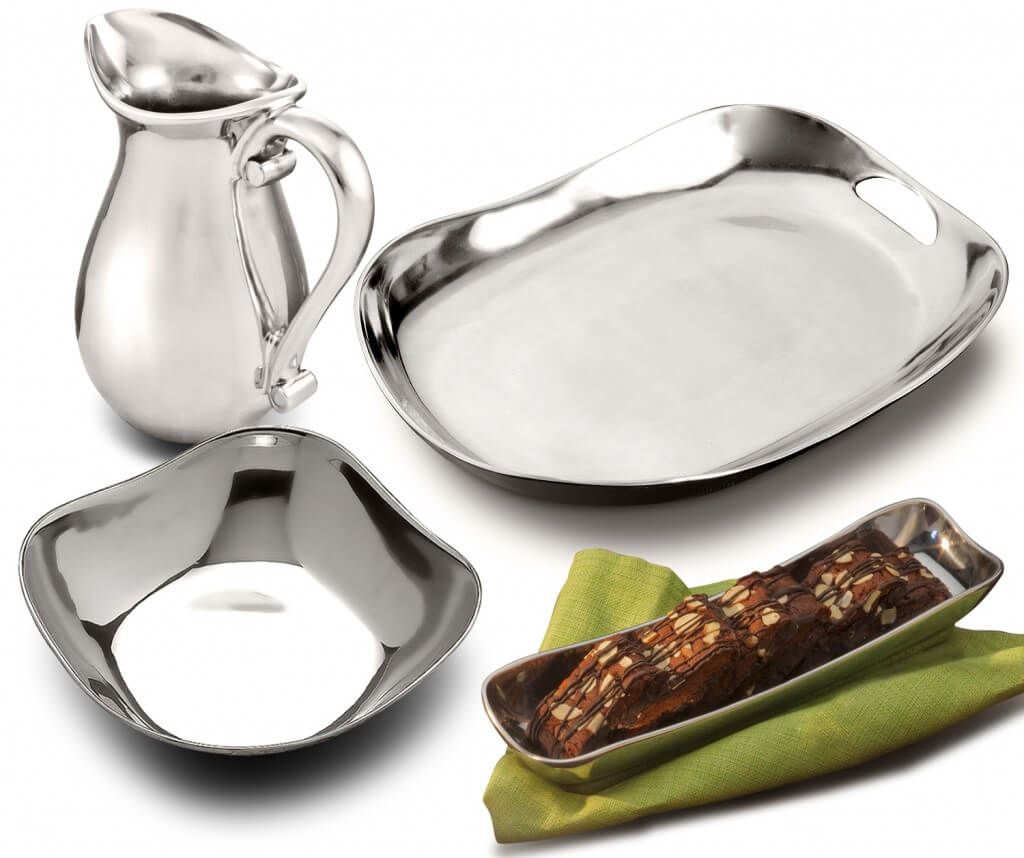 Good luck!!
Here is the full recipe. Click on the hyperlink –> Easy Spanache dip for a printable version of the recipe.
Easy S-panache dip
117 calories
6.25 grams of fat
8 grams of protein
Ingredients:
– 10 oz organic steam-in-bag spinach
– 1 clove minced garlic
– 1 tsp hot sauce
– dash red pepper flakes
– 2 tbsp non-fat sour cream
– ¼ cup 0% fat Greek yogurt (Stonyfield plain Organic Greek is my fave!)
– ¼ cup 1/3 less fat cream cheese
– ½ cup part-skim mozzarella cheese (split this in half…one half for dip, one half for topping)
– 2 Tbsp italian breadcrumbs
– 2 tbsp grated romano cheese
Directions:
Preheat oven to 375 degrees. Lightly spray oval baking dish with olive oil spray.
Steam spinach according to directions
In a medium bowl, combine steamed spinach, minced garlic, 1 tsp hot sauce, dash of red pepper flakes, sour cream, cream cheese, greek yogurt, and ½ of the mozzarella. Mix until just incorporated.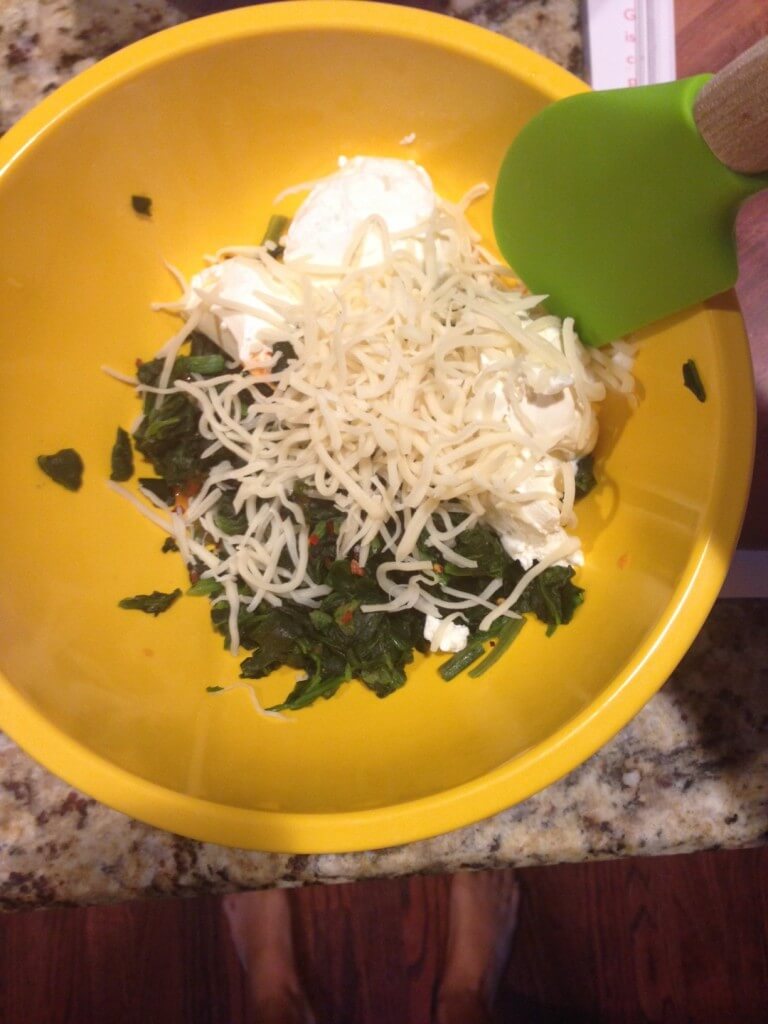 4. Spoon the spinach mix into baking pan and spread evenly.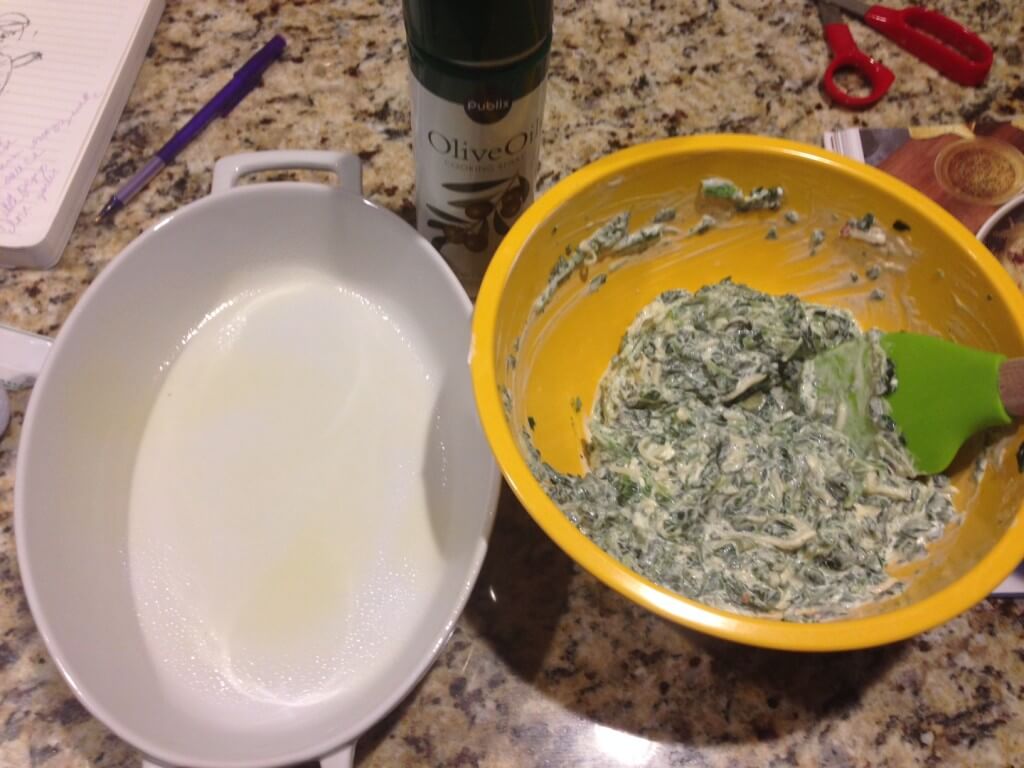 5. In a small bowl, combine breadcrumbs and grated romano cheese.
6. Sprinkle breadcrumb mixture evenly atop the spinach mixture.
7. Top breadcrumbs with remaining mozzarella cheese.
8. Bake the dip for 30 minutes.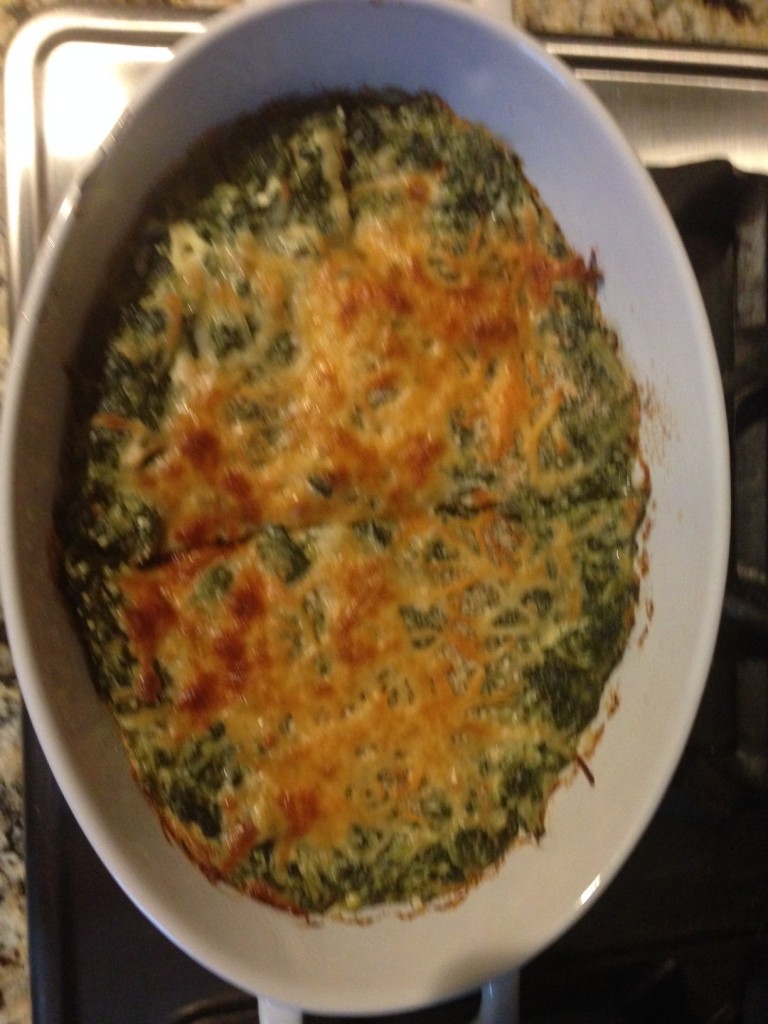 9. Spread into Wilton Silver chip and dip tray and enjoy!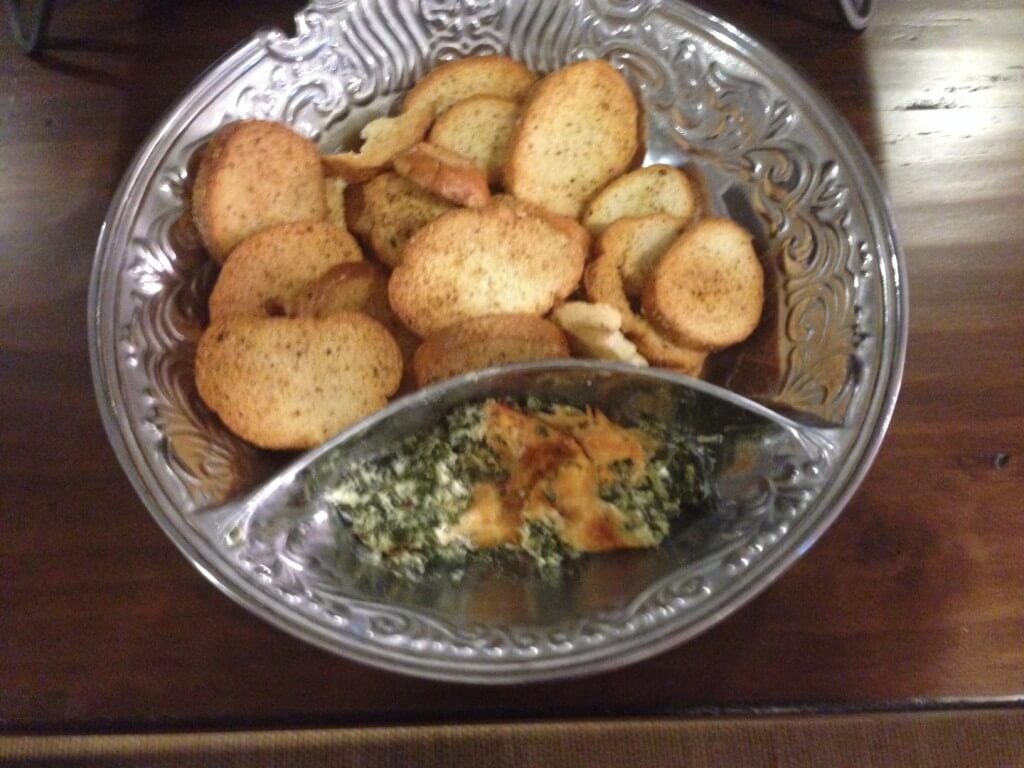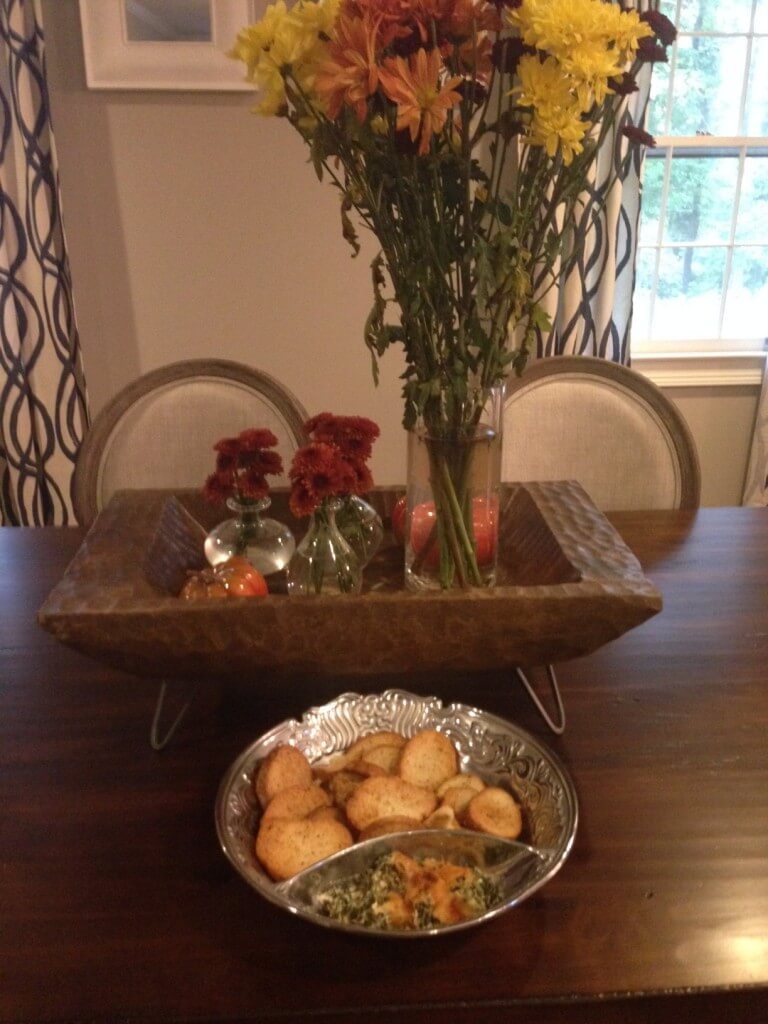 *You can freeze and re-bake for later, although something tells me your party will go through the whole thing.
4 generous portions.