My gal pal Jessica over at The Newly is doing a fun series that I've decided to join in for the next few days. Today is day four of the 12 day series…and she's got a bunch of goodness to get you in the Christmas Spirit. She's like Buddy the Elf, only blonder; which usually translates into lots of giggles when she's around. Seriously, she may be the jolliest person I know. Sometimes I wonder what life would be like looking at the world through her eyes…probably filled with sparkly, bubbly, and lovely things.
The Bear and I have faithfully followed my Atlanta Event Advent Calendar to this point. December mornings look a little like this…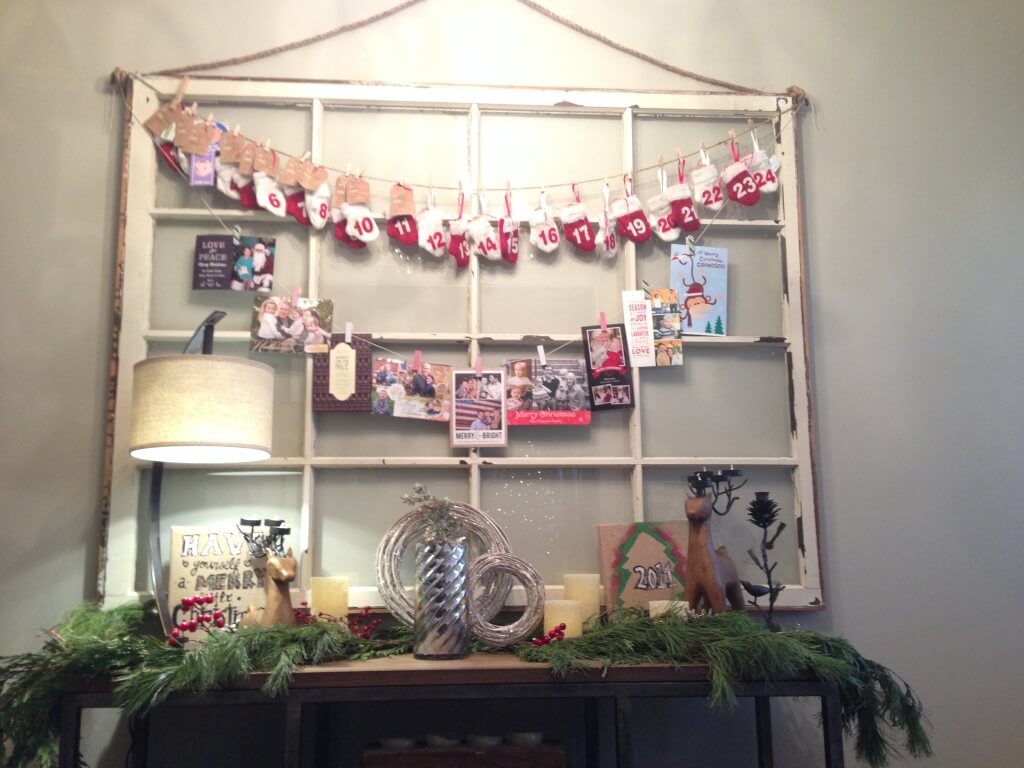 I carry my little guy into the entry way, put him on the floor and pull out a gift tag from our sweet little mitten advent calendar. All the while, we get to peek at the people we love the most. (Details on the entry way makeover later)
Here's a closer look at the event advent Calendar: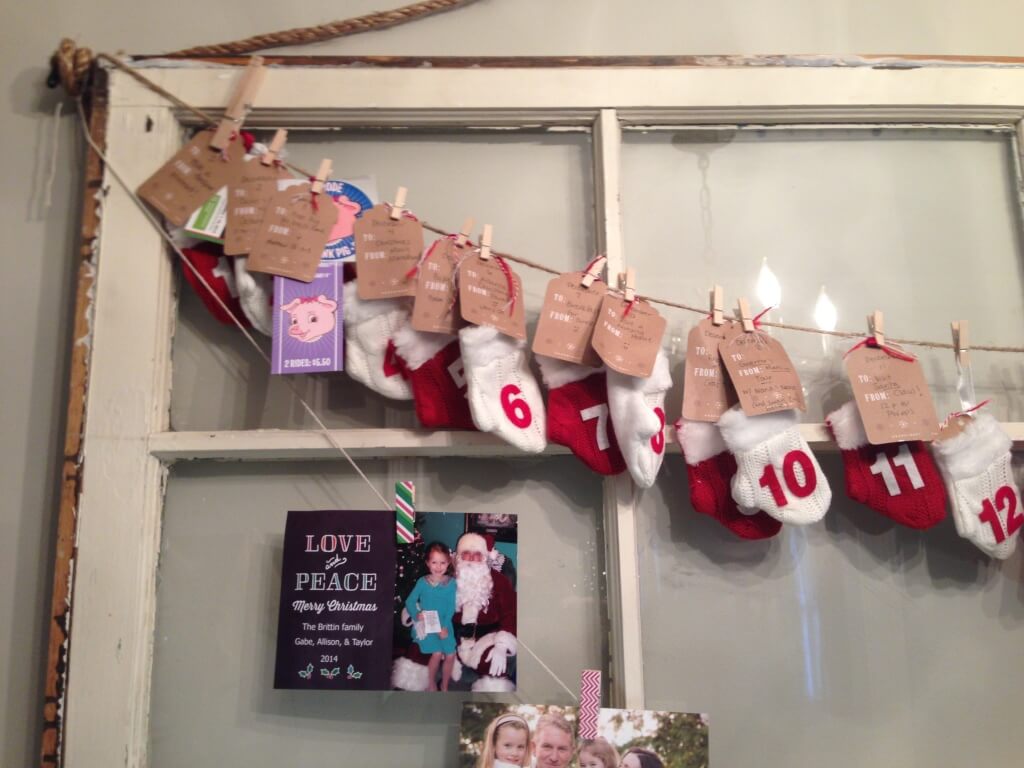 The little guy looks up at me as I get excited about the day's activity. I get it; babies don't know what is going on. But he does know when I'm happy. He will know traditions as he gets older. I have seriously loved every single morning as I read from the gift tag and he looks up at me innocently. I think he is happiest when I pick him back up, walk him to our library and turn on our Christmas lights…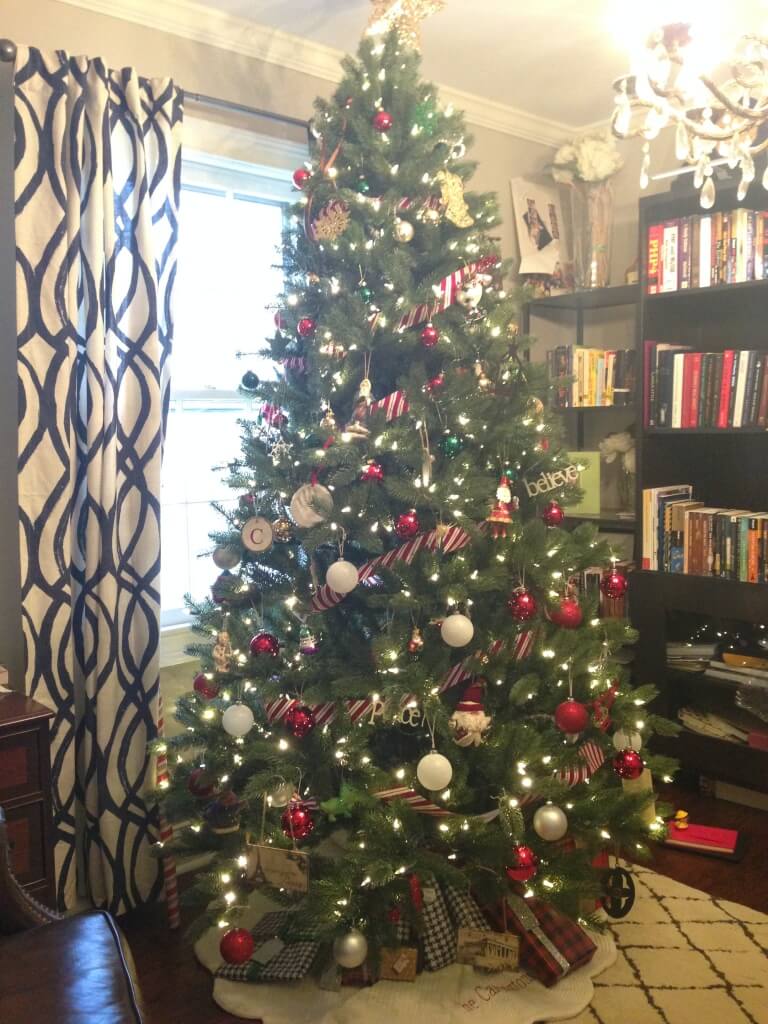 And yes…those are wrapped gifts. I'm getting a bit carried away this year with my little man's first Christmas…but can you blame me? Also, please note the journals and 'little person' to the right of the tree. Whoops!
We then change our countdown calendar:
Yesterday and today have been two of my favorite days so far this December. Yesterday was a cherished day (and hopefully a new tradition) with Nana and Nana (different pronunciations). The Bear and I took them to the Governor's mansion for a tour through the Christmas decorations. It was absolutely stunning; and even more immaculate was the high school choir that serenaded visitors in the ballroom. All of us were completely silent as we enjoyed the beautiful sounds of the season.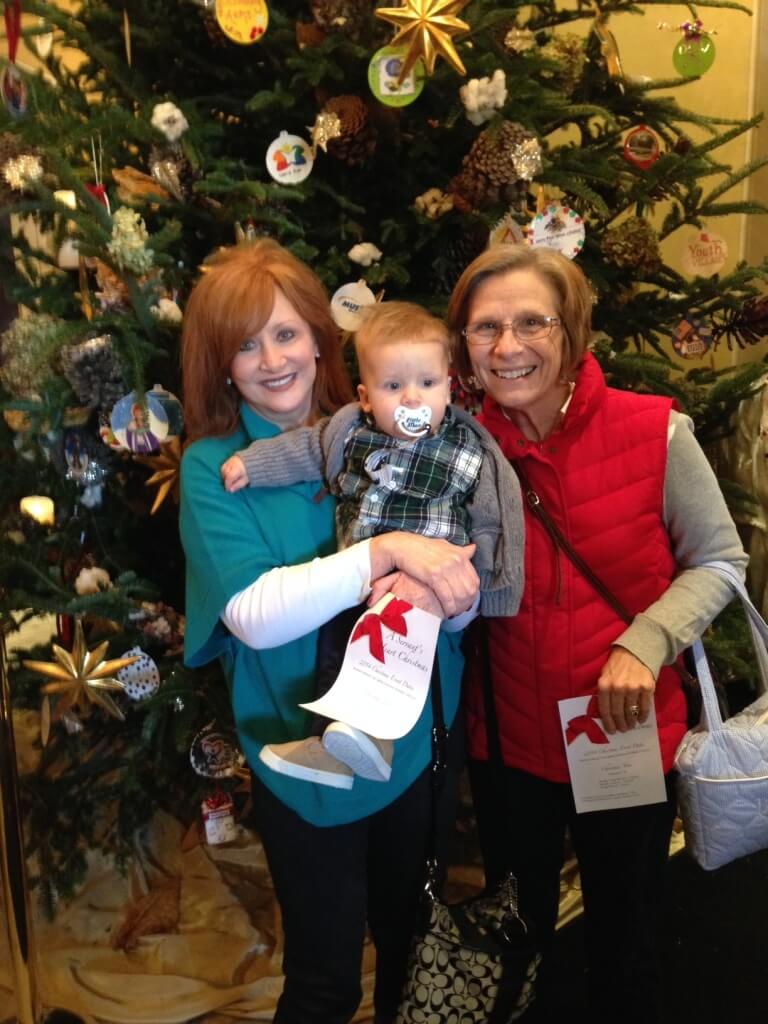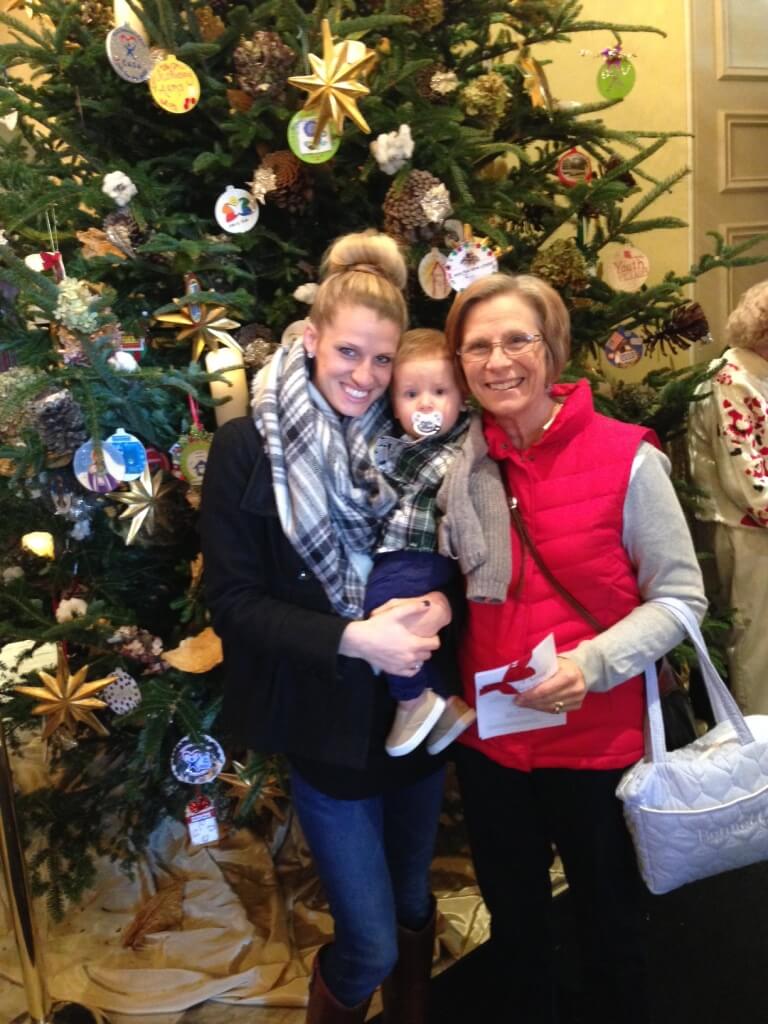 In keeping with a Historic Atlanta theme, I took the Nanas to the Atlanta History Center, where we toured the grounds of the Swan House. A cute photoshoot ensued.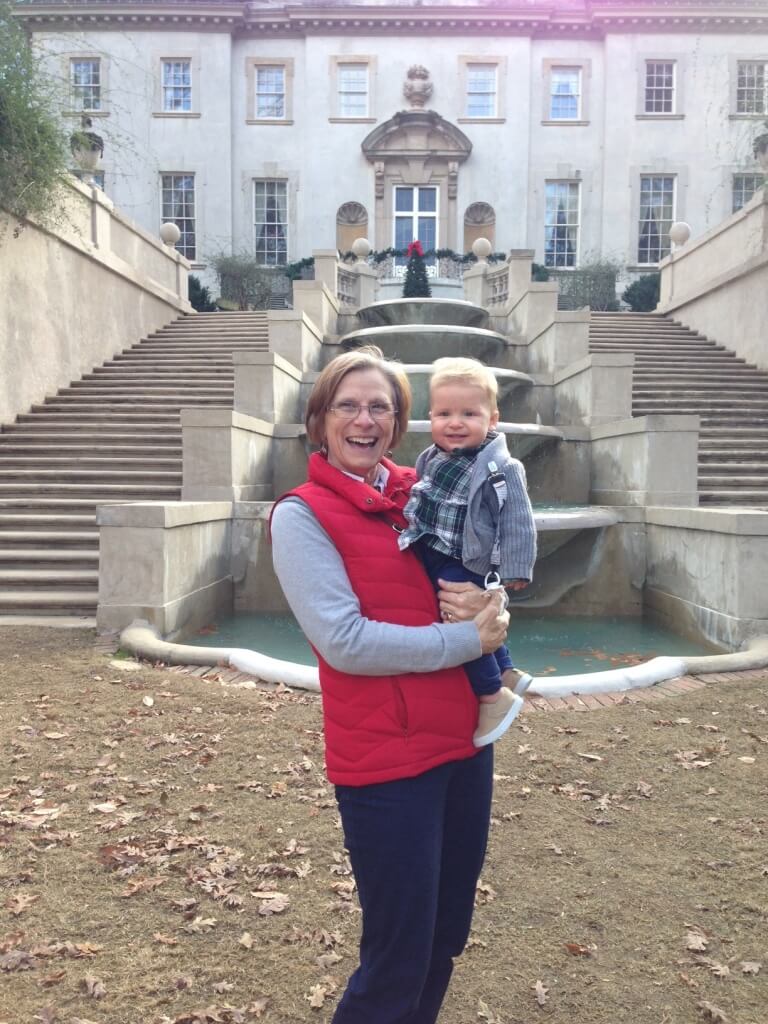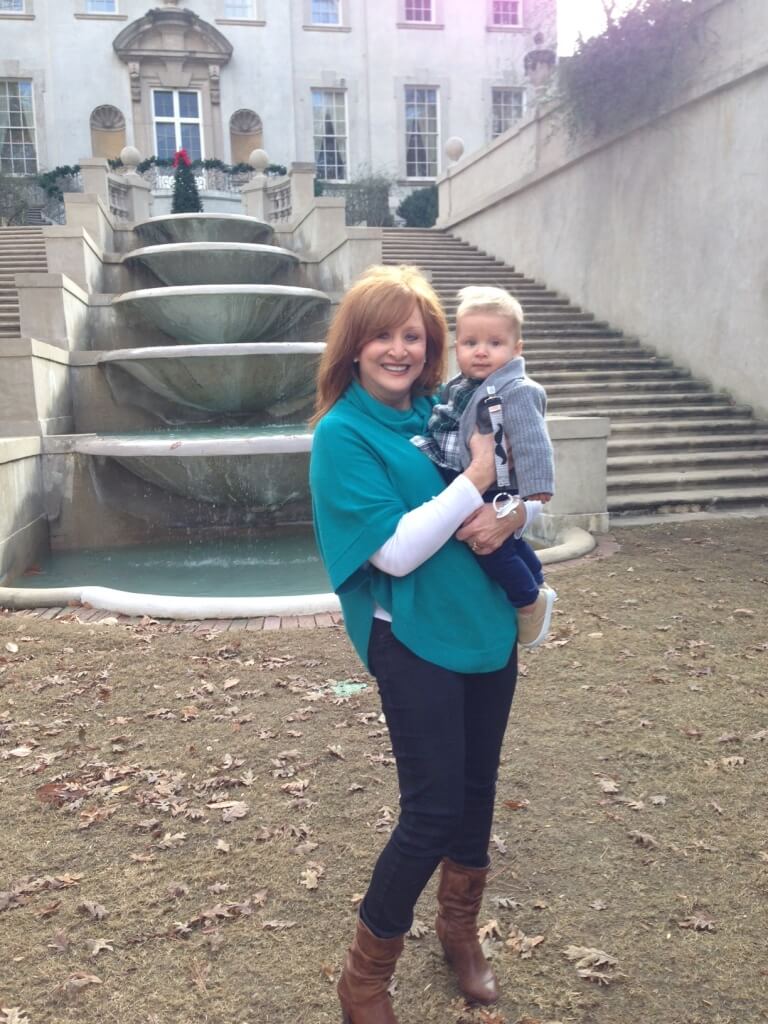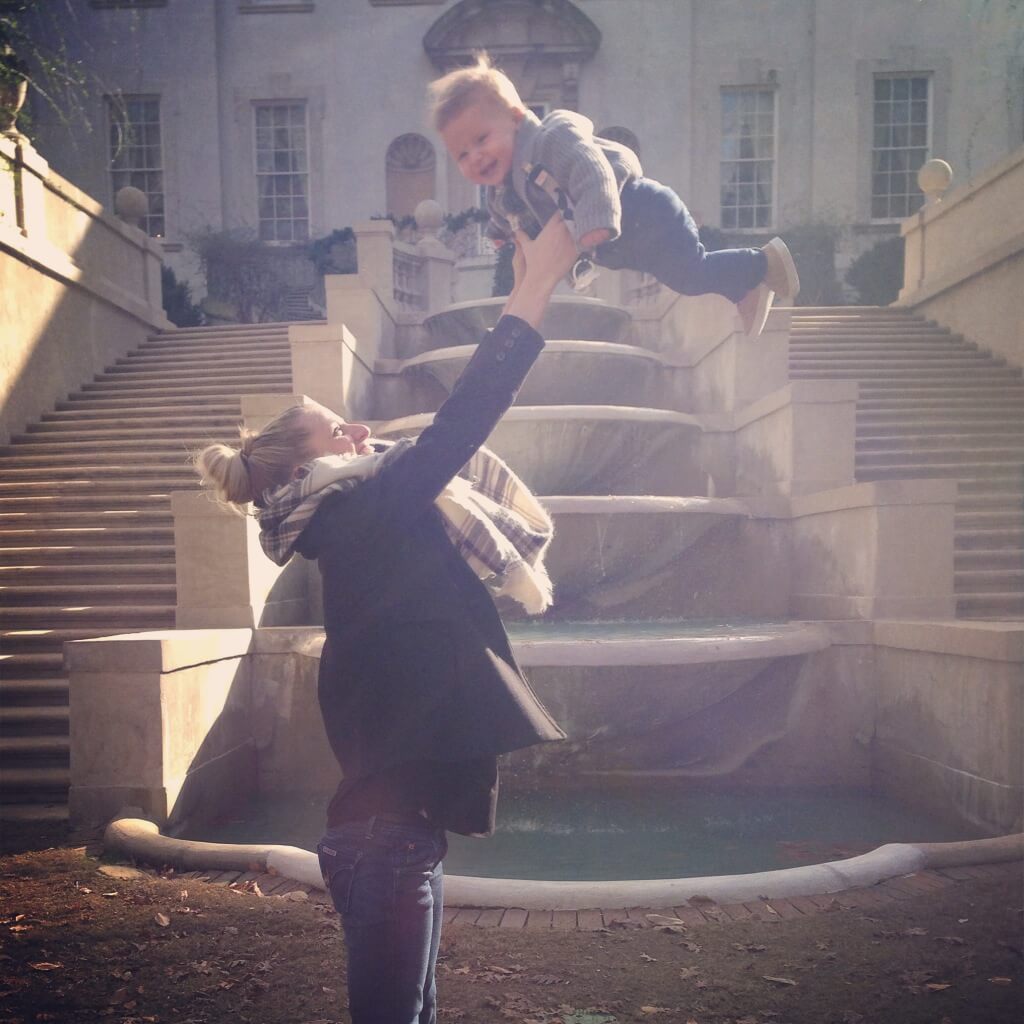 We ended our morning with lunch at the Swan Coach House. Such delicious food and great fun with my two favorite ladies in the entire world. Bennett was in heaven; so much love kept him awake through his first morning nap all the way until we got to our driveway.
Today, we got to see Daddy at lunchtime; we planned this day in JULY, and I cannot believe it has already passed. So my little guy got to meet the "Big Shot;" A.K.A. the Phipps Santa. In true Bear fashion, his smile went into hibernation and he sat stone-faced on Santa's lap. At least he didn't cry :)…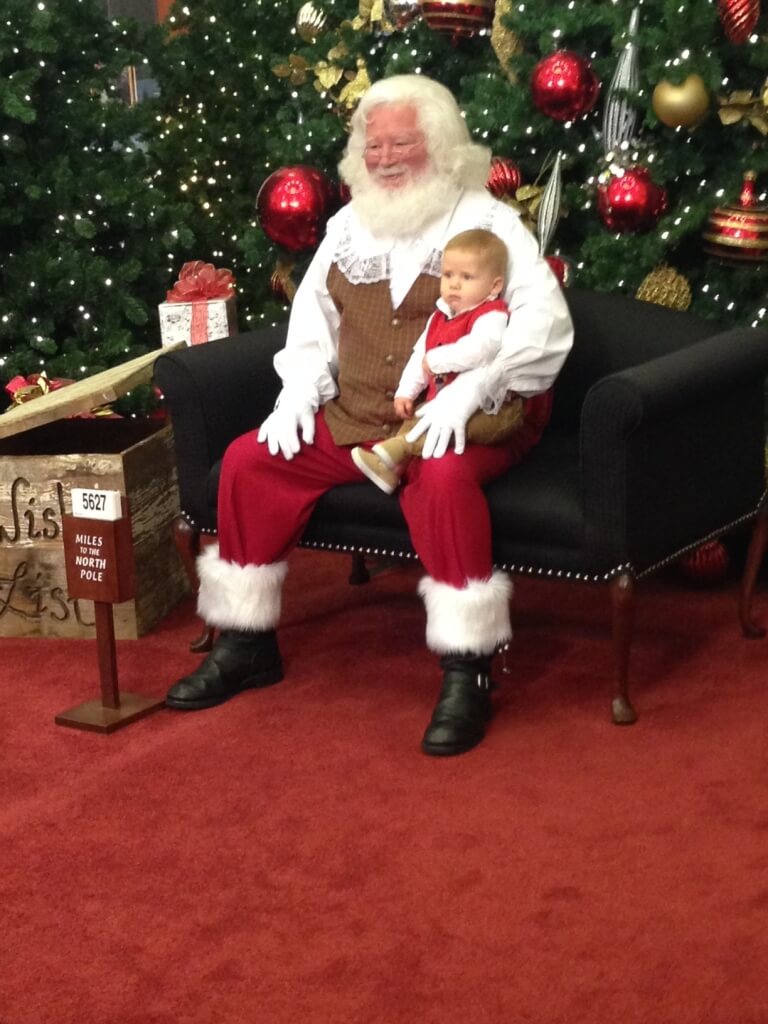 If that doesn't give you Christmas Cheer, I'm not sure what will.
Silly me, singing loud for all to hear.