Tis the season for office holiday parties. Time for this little mama to ditch her leggings and tunics and opt for a sparkly holiday dress. But which one should I wear? Today, I enlist your help in deciding what to wear: something from my closet or something new?
1. Option #1: The Little Blue Dress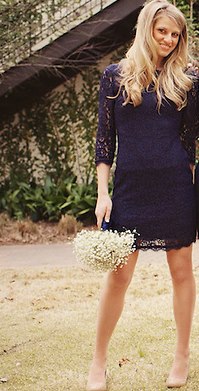 This pretty little thing was a bridesmaid's dress. I love this dress so, so much. I am pretty sure I have worn it for different occasions (difficult to remember because last year I rocked some serious oversized blouses and stretchy pants. Ah…pregnancy.)
The pros are obvious: simple, understated, flattering, classy…and it is a 'leg dress.' I am not confident in many of my features, except for my legs. I worked hard for those puppies, after all.
The cons: so many pictures in this dress…but I can accessorize it differently!
2. Option #2: The Gold Dress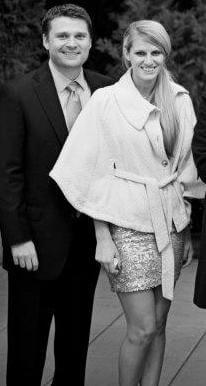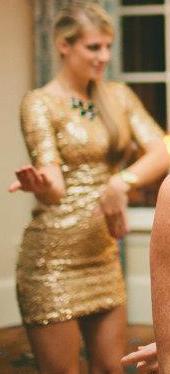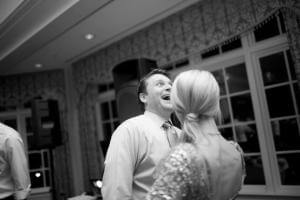 Yet another 'leg dress.' I like the neckline a lot and have worn as a skirt with a white cable knit sweater. The sequins are oversized and it is just a fun dress. I am all about some gold during the Christmas season. I am pretty sure this dress fits the "festive attire" bill.
Also, I think I was about 15 pounds heavier when I wore this for this particular occasion. It fits a bit longer now…
What do you think?
Pros: leg dress, sparkly, fun
Cons: too short, a bit tight, maybe a little too cold.
3. Option #3: The Nude Dress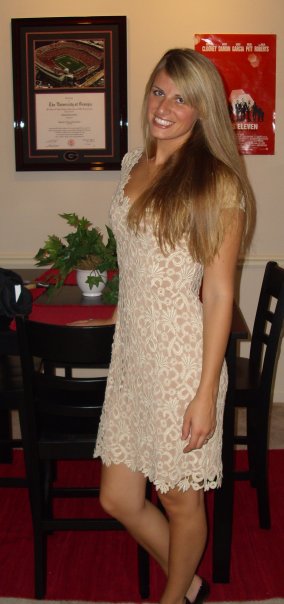 Confession: I.love.this.dress. There is something so understated and…dare I say it…sexy...about this dress. When I search the wheelhouse of adjectives to describe myself, sexy is not even in the top 100. Awkward? Yes. Silly? You bet. I like playing the part of a little siren though.
Pros: Nice fit, perfect length, can match any outerwear
Cons: Color may be…blah…for a holiday party.
Option #3: The classic Black and White body con dress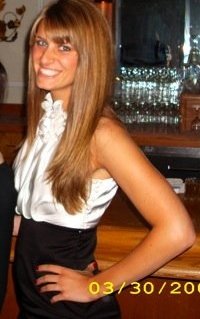 I got this one in college. I purchased it instead of going on my senior spring break. I worked all week instead. And you know what, this dress was totally worth the sacrifice. The first picture was from a wedding in 2008. The second is from a wedding in 2009. I am pretty sure I gained about 10 pounds in between…and I am closer to the weight in the first picture. Does anyone else but me have 10-15 pounds that seem to come and go?
Also, mamas, do you have the "phantom preggo belly syndrome?" I swear, I look in the mirror sometimes and still see a pregnant belly. And I worry other people think I am pregnant too. Just me on both counts? Bummer.
Pros: Classy, perfect fit, fun
Cons: NO give (meaning, I probably shouldn't eat or it may get the preggo belly look)
5. Option 5…a new dress…
I am not exactly the biggest fan of purchasing an occasion dress. Still, it is fun to search and dream. Here are some dresses I am swooning over right now…
What do you think!? Help!