As I sat across from a used car salesman as he finalized the paperwork, I jiggled my knee. Come on, come on! I thought. I couldn't wait for the moment when he would sign, close the file, and slide the black key across the desk,
"She's yours."
"Thank you!" I tried to hide the exasperation in my gratitude, but I was so excited to drive off the lot with my own car. The very first car I'd purchased with my very own money.
There was something special about her from the moment I drove her off the lot. Traditional top 40 music wouldn't cut it; I turned on some Billie Holiday from my iPod and it just felt right.
"Billie; Your name is Billie, isn't it?"
I felt a little silly talking to my car, but I knew that she was special. I knew that I still had a lot of growing up to do, and that I would do so behind the wheel of this new-to-me Volkswagen Beetle, Miss Billie Holiday.
It was 2009; I was single and seeking. For what, I was never really sure. I would pray every now and again. Sometimes I would pray for a better job. Other times I'd pray for my future spouse. But most of the time, I was too busy behind the wheel of my own life, driving aimlessly away from what I really wanted.
Like a lot of single women, I wanted to find my soulmate; I wanted to start a family with him. My life was in neutral and the gas pedal was jammed to the floorboard. I knew what I wanted, but was ill-equipped to get there; or, as the old proverb goes, I had enthusiasm without knowledge and my impatience got me into trouble.
It wasn't anyone in particular that made my head start to spin one impossibly hot Georgia night. It wasn't just a recent breakup, or the date who'd slid his number to another girl in front of me. Both of these men played a very small role in the grand scheme of my life. Although, I won't ever forget that night, swimming in my own tears. I parked Billie Holiday, and sat behind the wheel.
"God, I need you," I cried.
I wasn't really sure what I needed him for. But, like so many prayers before that, I was never sure what to say.
Fast forward four years later, and instead of cover of darkness, it was a bright and beautiful late spring morning. Though, I was decidedly less full of sunshine.
Tears streamed down my face as I felt familiar emotional and physical pain. I had just found out that I wouldn't be welcoming a baby in February 2014.
"God, I want to trust you."
I sat behind in the driver's seat of Billie Holiday and finally realized that I was not in the driver's seat; not really. The last five years, I'd been yanking the wheel in my direction, when God really wanted to take me toward his ultimate will in my life; his greater glory. He wanted to teach me how to PRAY. I realized I needed to truly dig deep and develop a relationship with Christ in my quiet time.
In Max Lucado's Before Amen, he provides a simple pocket prayer,
Father,
you are good. I need help. Heal me and forgive me. They need help. Thank you. In Jesus' name, Amen.
Although the prayer is simple, Lucado hits the nail on the head that sometimes simple can be truly powerful. He encourages readers to examine what draws them to pray: in my case, times of distress, or when things don't seem to be going according to my plan.
Perhaps my favorite part of the novel is the study guide in the back of the novel developed by Jenna Lucado Bishop. She encourages readers to PRAY: personalize, reflect, abide, and yield. To achieve intimacy in any relationship, we've got to be personal with each other; we must have the opportunity to live in gratitude for one another; we must enjoy the company of one another; and ultimately, yield to the greater good that can develop from that relationship. I think, so often, I forget that the purpose of prayer is not for my happiness; it is ultimately for the glory of God.
Had I had that pocket prayer behind the wheel of Billie Holiday, I would've known to praise God first for his goodness; I didn't want to believe that dating my spouse was just a few months away from that desperate plea in 2009. I didn't know that my baby was going to be born in March of 2014. Although, had I never met my spouse or had my little boy, the prayer should've stayed the same. After all, as Lucado writes, Eden was "one-derful," (you know I love that pun) when we were allowed to truly abide with our maker. We can have that same peace if we have the tools to a better prayer life.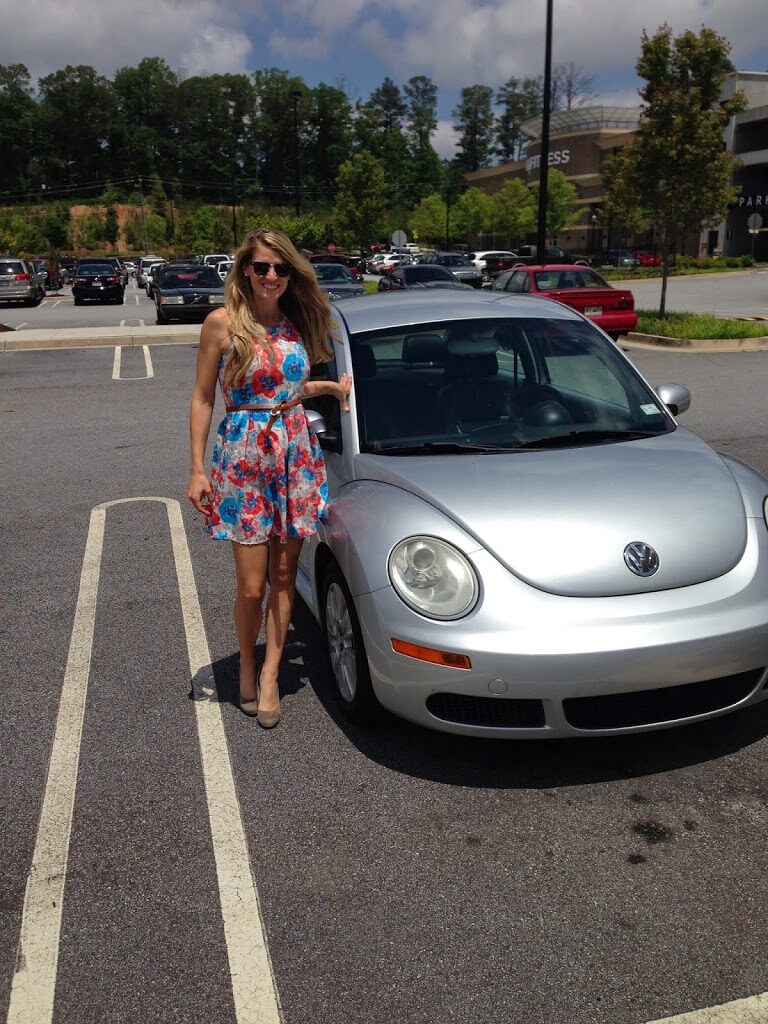 The moment I handed the keys to Billie Holiday's next owner, I felt a strange mixture of sadness and relief. Just like five years before, my knee was jiggling waiting for the next owner to take the key from my hand. I'd become a wife while I owned that car; I carried my little boy as I drove her for the last few months. She was the first car that I owned. Yet I felt relieved to know that in my next car, I know that I am not the one in the driver's seat, metaphorically speaking of course. Wherever my new wheels will take me, I will know to trust that God is good; admit that I need help; express when I need healing and forgiveness; ask for provisions when my loved ones need help; and to live eternally in gratitude…all before Amen.
Before Amen, the power of a simple prayer
by Max Lucado
c. 2014
163 pages
Review: Great for a new or returning believer or truth seeker. Helps to develop intimacy in prayer life and affords the seeker/believer the space to personalize prayers rather than repeat stagnant litanies. Great for a personal devotional, although I would not recommend for a large group study.
Purchase now on Family Christian's website for just $9.99