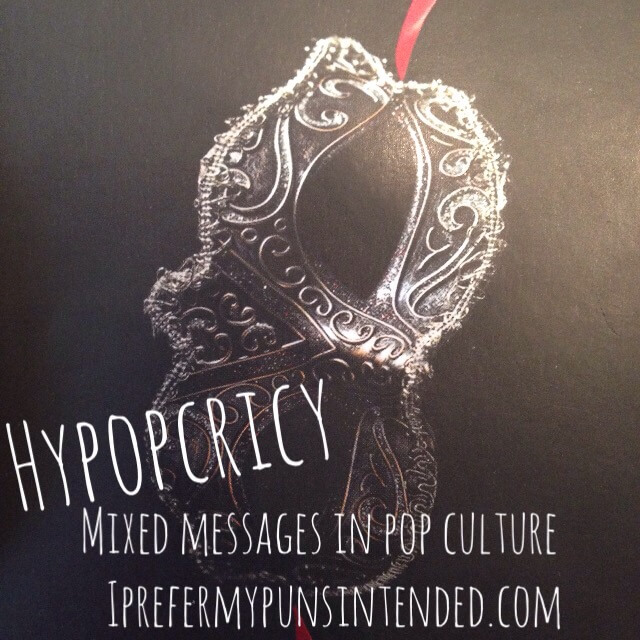 If you watched the 2015 Grammys, you will remember this message from President Obama

President Obama urges us fervently to ban together in opposition to domestic abuse and in support of the victims of sex exploitation.
"Together we can change our culture for the better by ending violence against women and girls…1 and 5 women are victims of rape or attempted rape, and 1 and 4 women has experienced some form of domestic violence…
Artists have a unique power to change minds and attitudes and get us thinking and talking about what matters."
It was powerful; and then, most of the Grammy audience will forever remember the perfect cadence of Brooke Axtell, a domestic abuse survivor:
She painstakingly re-tells her horror story:
"I was stunned when he began to abuse me. I believed he was lashing out because he was in pain and needed help; I believed my compassion could restore him and our relationship.
My empathy was used against me.
What bound me to him was my desire to heal him."
I watched Brooke transfixed. Her testimony sounded more like an anthem; a song uniting all survivors of domestic abuse to find strength in empathy. Her words oozed like lava heating the slow and steady path toward freedom. Katy Perry serenaded us with her ballad, "By the Grace of God," and there wasn't a dry eye in the building.
And then, the sobering moment was punctuated with a commercial break. I dried my tears that wouldn't stay in my eyeballs, and then I saw the trailer for Fifty Shades of Grey–opening on the most romantic day of the year.
The trouble with pop culture is that we see it constantly contradicting itself. Women of all ages have devoured the 'Shades of Grey' trilogy with an insatiable thirst for love; true love…or as Brooke Axtell aptly names this feeling, "authentic love." Brooke defines this authentic love profoundly,
"authentic love does not devalue another human being…"
These words echoed on the walls of the Staples Center and the audience erupted into a wave of applause.
All the while, millions of women read the words of E.L. James,
"So you've just slept with him, given him your virginity, a man who doesn't love you. In fact, he has odd ideas about you, wants to make you some sort of kinky sex slave."
In and of itself, losing your virginity and 'kinky sex,' is not the issue. I don't really care what people do behind closed doors. That is, I don't care until what happens behind closed doors is abusive, aggressive, and harmful. The word 'slave' is appropriate; and this word isn't used casually. Sex exploitation starts with an inability to say no; an innocence that extends into abuse.
When Christian Grey admits to being "fifty shades of f***ed up," Anastasia is intrigued. Many women recognize this as we have all had an opportunity to "save" someone we have dated. Most of us have failed. After Anastasia hesitantly agrees to Christian's contract, making her the submissive in this BDSM relationship, readers delve into her conflict, both internal and external:
"This evening, he actually hit me. I've never been hit in my life. What have I gotten myself into? Very slowly, my tears, halted by Kate's arrival, began to slide down the side of my face and into my ears. I have fallen for someone who's so emotionally shut down, I will only get hurt—deep down I know this—someone who by his own admission is completely f****d up."
And yet, the two of them fall in love; mad, deep, passionate love. E.L. James is sure to include just enough good in Christian Grey to make it into a story that women crave. Grey spouts lovely things that all women want to hear–"you're a beautiful woman, Mrs. Grey; and you're all mine;" "You are one brave woman," he whispers, "I am in awe of you."
Anastasia admits that Grey makes her feel graceful, sexy, and loved and mentions that he has a 'wealth of love to give.'
Who doesn't want all of that good? Especially when Anastasia's happily ever after includes plenty of happy endings (see what I did there?).
Except, there is a problem. When we watch beautiful Brooke Axell tell her story, she admits to having a "passionate love affair" with a handsome man. This passion may have very well started inside their bedroom, much like Anastasia's experience with Christian:
"He hits me again … this is getting harder to take. My face hurts, it's screwed up so tight. He strokes me gently and then the blow comes. I cry out again.
'No one to hear you, baby, just me.'
And he hits me again and again. From somewhere deep inside, I want to beg him to stop. But I don't. I don't want to give him the satisfaction."
The truth is, there is nothing graceful, sexy, or loving about the initial relationship between Anastasia and Christian. This is abuse. And it is irresponsible for James to develop this abuse into a healing and healthy love story.**Because 99.9% of the time, the Anastasias of the world end up in homes for battered women, fighting for their lives and freedom. 99.9% of the time, these women buy into the myth that their compassion can save their abuser.
The stark contrast between the rhetoric of President Obama and Brooke Axell against the pornographic previews of the E.L. James' film highlight fifty shades of hypopcircy–pun intended.
I take issue with the idea that pop culture baits us to be sexy in a bikini, but don't pull your bathing suit too low or you're pornographic. We should stand against domestic abuse, but celebrate an abusive and manipulative relationship is authentic, healing love. It's maddening. It's deceptive. It must stop.
When President Obama suggested that "Artists has a unique power to change minds and attitudes and get us thinking and talking about what matters," he couldn't have stated a more relevant truth. The fact is, the message of Katy Perry's Grammy performance was wonderful and relevant. I applaud her for taking a stand opposing domestic violence. Still, millions of women have bought into the Christian Grey myth**. Millions of women will enter into unhealthy or abusive relationships and sacrifice their "empathy for themselves" on the altar of passion. Outside of my religious convictions regarding a healthy sex life and the dangers of erotica, this mixed message has to stop. You cannot heal an abuser. And an abuser does not want to protect you from anything but the truth; you are worthy of authentic love.
*Even BDSM supporters decry the trilogy because the relationship between Anastasia and Christian doesn't have what a 'healthy' BDSM relationship requires. Read more there.
**I am in no way condemning those who read the trilogy, as I believe there are better things for Christians to do, but I believe that 50 shades is much like its protagonist, "50 shades of f****d up."