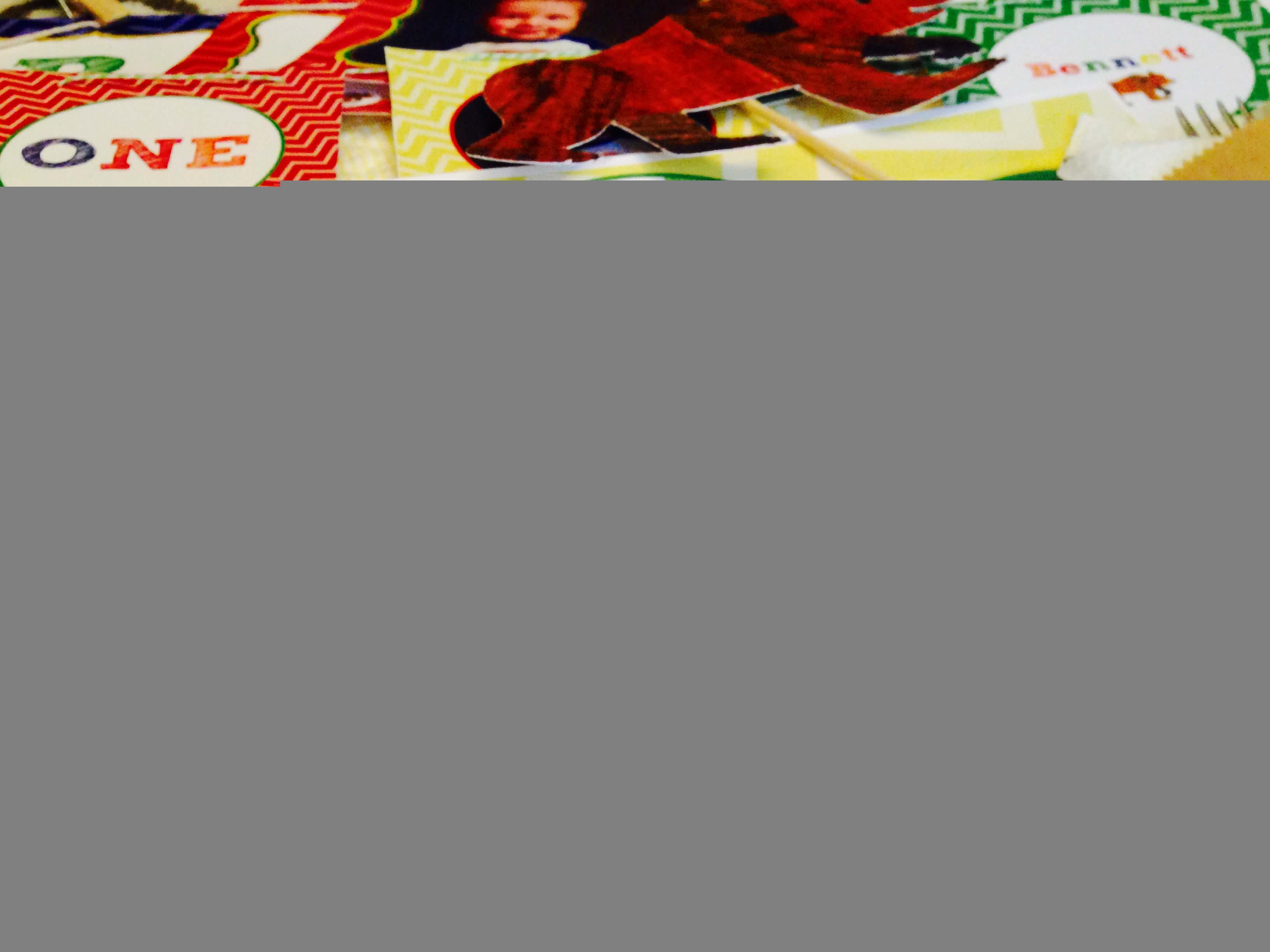 **I received the Brown Bear Party Package in compensation for an honest review. All of these opinions are my own**
Confession…I just took down Little B's birthday decorations…and it wasn't just because I'm too lazy, or overly sentimental. It's a little of that…but it's more the fact that the birthday decor was everything I wanted to make B's day extra special.
In full disclosure, it didn't take me very long into the birthday party planning process to figure out that coordinating a little one's party is…difficult.
There is so much to think about, especially when the guest of honor is turning one: coordinating party times with nap times; menus that satisfy all dietary restrictions; themes; outfits…it's enough to go overboard. Sprinkle in a bit too much Pinterest perusing, and you might bearly make it out alive (pun intended).
I had decided Little Bear's birthday party theme just a few weeks after he arrived. Little Bear absolutely had to have a Brown Bear themed day. When I first began pinning images for Little B's birthday, I knew immediately that I wanted to work with Whitney of Abby Reese Design. Her designs were creative, whimsical, and fun. Her printable party packages were, hands-down, the best personalized party decor that I could find; her Brown Bear package was perfectly classic and just enough Brown Bear to come together beautifully.
As fabulous as her designs are (and they are totally fabulous), it was her honest feedback, willingness to help, and open communication that truly made the planning process effortless. Whitney helped me decide which photograph was perfect for the invitation (and she included four different mock-ups as I stressed my way through choosing the perfect one). She went above and beyond in helping to make little B's birthday the Brown Bear wonderland I had envisioned in my dreams.
When you order your customized birthday package for $35 (which is a ridiculously low price), expect to get much more than you can imagine–and even more than you may use!
Whitney will send you 5 files of the package of your choosing. Within the pages of the files, you'll notice that she has already suggested the correct labels to order and taken the guess work out of the printing process. Also, she'll give you printables for things I would have never thought of. When I plan, I have a grand vision for decor, but I don't think much about the mechanics of a party–like silverware and napkins…but her experience helps you plan the best party ever.
With each party package you'll get a file for:
-invitations
-thank you cards
-a personalized birthday banner
-party circles
-candy wrapper labels (mini and regular)
-water bottle labels
-hershey kiss labels
-coloring pages
-treat bag toppers
-favor bag labels
-centerpiece sign
-napkin wrappers
-toothpick/skewer/straw flags
-write on labels
-party hats
-favor boxes
-table tents
-placemats
-centerpiece
-cupcake wrappers
-background circles
-high chair banner
I used almost everything. I vetoed the candy wrapper labels, hershey kiss labels, party hats, favor boxes, and placemats because a. I opted not to have a full dessert table and b. I decided to get clear goody bags and c. I didn't want to laminate the placemats. I know, I know…so lame.
Still, everything else was absolutely perfect. She makes great suggestions for how to use each file, and I decided to get a little creative with the background circles and thread my own rainbow garland for the backdrop for B's "smash" (or eat with a spoon) cake.
I added in a few paper globes and garland to give the backdrop dimension, and it turned out perfectly…better than I could've dreamed up.
Oh–and don't forget the high chair banner–which was a needed addition to party decor.
This garland took twelve months to assemble; isn't it what all monthly picture taking mommies dream of? In fact, I was so serious about this party detail that I made my husband run out at the very last second to get months 11 and 12…as I had forgotten to get them printed.
The personalized large banner above B's photos made my dreams a reality. It was perfect.
Our bar cart "on the wagon" looked perfect for B's big day…especially when accented by the personalized cupcake toppers in front.
Honestly and truthfully–if you want to make your little one's birthday party memorable and special, shop Abby Reese design. I will definitely work with her again in the future. Even if you don't know which theme you'd like to use, she has a shop filled with wonderful ideas and themes to use. If you have an idea she doesn't have, she can customize a package just for you. She doesn't just personalize birthday parties, either. If you have a shower or other party, she has a package for that too!
For the rest of the month of March, you can enter to win your OWN personalized package c/o Abby Reese Design through IPMPI. Details soon to follow.