Phew! Friday! I cannot believe you're back again. I feel like I just wrote my Little Nest review and giveaway, and now there are only hours left to win!
This week has been a flurry of sleeplessness, and a rush of excitement. I have been presented with some exciting opportunities, including reviewing Christian rapper, Lecrae's new album, Anomaly, and some opportunities that are too premature to mention yet (but oh my goodness…). I am honored to have the opportunity to write each and every day. Here are five things to look forward to on the blog in the coming weeks.
1. Fitness tips with Kelly and giveaway:
We're about to Chase Life with Kelly here on I Prefer My Puns Intended; and that pun is totally intended. My college friend, Kelly Chase, is a certified health coach "with the goal to improve your lifestyle by balancing the Primary Foods: Relationship, Career, Exercise and Spirituality." Her LLC? ChaseLife. Sigh; love a good play on words.
Kelly is going to debut her weekly tips every Wednesday throughout a four part series: ChaseLife with Kelly. She'll be offering FREE tips for all of us neophytes in the fitness/nutrition world. AND she'll be offering the biggest giveaway yet (2 winners!): a free consultation, and 2 coaching sessions OR 2 personal training sessions…a value of $200.
I can't wait!
2. Skinny spinach dip recipe and Wilton Armetale giveaway:
So the recipe is your first clue into little Bear's Halloween costume. Your second clue is that IT WILL BE ADORABLE. Was there any doubt? Along with this fun, skinny spinach dip recipe, Wilton Armetale will be giving away a piece of your choice from their new Viceroy collection. I just got my chip and dip bowl in the mail. It is absolutely beautiful! Every good recipe deserves a better serving piece. As my mother in law says, "presentation is everything." 🙂 This giveaway will go live in October.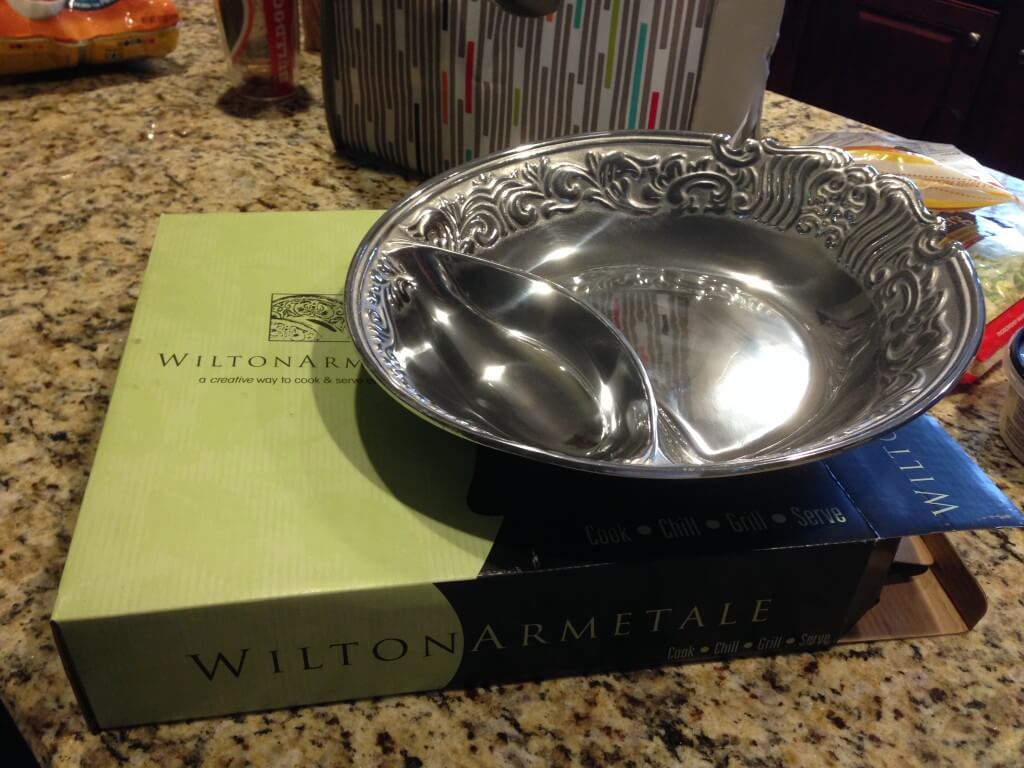 3. Re-visiting five things you should never say to a pregnant woman (nope, not pregnant…don't get too excited)
This was a particularly popular post on my previous blog, as I recalled all of the silly things that people said to me while I was pregnant. And by silly, I do mean rude. What is it about pregnancy that makes people SO eager to comment on your body/how large you are…etc? I'll be collecting a few of the most outrageous comments from my friends and family and coming up with, "don't say," "say this instead," tips for those of you who just…don't know what to say.
#FBF
4. 5 ways to stay focused
This week has been a lesson in focus;and I will be sharing 5 tips next Friday in how I stay focused. It is SO tough to stay dedicated to the task at hand…but sometimes it is possible.
5. Entry hallway makeover
Here is a clue: trunks and letterpress prints, and maps, and benches….oh my. Perhaps an original piece of art!? We will see!